So instead of studying for my upcoming midterms in Soft Mater Physics 6013 and Condensed Matter Physics 6000, this week I did a couple of things.
I spent over $300 at MEC to try to get ready for winter cycling.
Whoosh Cycling Jacket
Mirror
Cycling Winter Gloves
A Balaclava
A midweight Fleece
And TireSparx!
I also installed my new AirZound 3 Air Horn and tested it out on some inattentive drivers. Hehehe boy that thing is loud. Also tested out my rain covers and MEC Shark 1 watt front light. Both work like a charm.
I got my Shimano M-520 clipless pedals in the mail. They are still sitting in the box as I have no clipless shoes!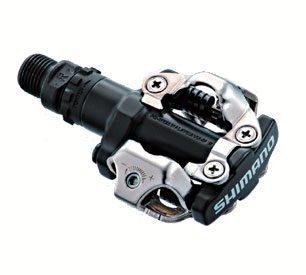 I bought clipless shoes off ebay! Shimano MTB shoes with laces (no straps unfortunately).
Not sure what model.
Today I went up to my LBS guy, Harold. I had forgotten my crappy splash pants and cheap thermals up there the other day, due to me buying a proper set of Sub Zero Tights from Sugoi (which are amazing by the way, pretty much haven't taken them off since Thursday). I also purchased a long sleeve wicking layer for winter riding. While I was there I got him to measure my inseam and look at a sizing chart to see what size Long Haul Trucker I should get (eventually). Turns out I should get a 58cm frame set.
The sizing spreadsheat
from the
Google Group "Surly Long Haul Trucker and Cross Check Owners Group"
agrees (I'm ~6').
Then I came home and ordered a Long Haul Trucker.
Then.... wait what?
That's right ladies. It is done. After Harold finally getting in contact with the distributor their MSRP is around $1550, which seemed a little high. I found a place in Nova Scotia that was selling them at a close out price of $1299 before shipping and taxes but everywhere else I looked in Canada people were asking $1500 for them this year. So I turned to our friends south of the border and called most of the Surly dealers listed in the north-eastern states. A place in Maine
(Bath, Bike & Ski)
was asking onlu $975 +$90 for shipping in USD, but didn't have any in stock and wouldn't until mid December. They were also a little vague about color and sizing choices etc. Being the impatient being I am I continued my search until coming across
Bike Works in NYC
. Spoke to Dave on the phone and got a price of $1200 USD including shipping. Now all I have to do is wait two weeks or so for my 58cm Olive Green Surly Long Haul Trucker to arrive and hope I don't get dinged too much with border and customs fees.
EEEP excited. Hopefully I will get a couple of dry days to try it out before out real Newfoundland winter kicks in.
PS: The winter beater is sand blasted. Needs to be primed, painted (gloss orange), and coated with reflective clear coat paint, then reassembled. Will paint next weekend and post pics.
PPS: Talk the talk is delayed until classes and TA's are over and I have a semi-life again.
-Hughie